Post Classifieds
What Are You Reading?
We ask one another everyday questions, such as, "what are you doing tonight," and "have you seen this funny video?" However, the question we should ask more is "what are you reading?"
Books bring college students together, socializing with discussions towards specific chapters, relating texts to life, and in general connect us to one another through our experiences. Reading not only connects college students to one another but also opens mindsets towards the world. For example, books including topics on race, gender, socioeconomic classes, religion, etc. can allow a reader to look at their own society in a different perspective or lens. Approaching the world outside of one's comfortable society is extremely important for success and everyday life. For some this is not available every day; however, it is always accessible from books.
Mighty Be Our Powers, by Leymah Gbowee, is a memoir on women's lives in West Africa. The book compares the struggles people face in West Africa to the privileged American citizen lifestyle. Reading one chapter of this book shaped the way I look at fashion, living, and relationships throughout my life. Although I cannot say I've experienced the women's difficulties in West Africa, reading Gbowee's book allowed me to appreciate the little things more, and to strive to give back as much as possible for those in need. Furthermore, it allowed me to demolish greediness and empower others on campus to understand their own privilege.
Let's go back to the question of "what are you reading?" College students seem to ask questions about social events happening, the newest gossip, and usually social media posts. Although these topics are valuable to students, asking your peers about the books they've read, or are reading, creates an intelligent conversation about the more significant topics in the world and a college student's society. We give plenty of time and effort to things we see, hear, or even eat, yet drive away from topics that actually matter. Reading establishes a sense of escape, which leads to the act of engaging. You must escape your boundaries to engage in treasured experiences that come from reading books, novels and memoirs.
The Nightingale, by Kristen Hannah, voyages readers to France during World War II. This award-winning book attaches readers to a French family during the war and Holocaust, with friends and families, tragedies, and adventures all written powerfully and emotionally. Except, how can a random historical novel shape a reader's perspective, you may ask yourself. Although you probably learned about World War II in grade school or through possibly studying it throughout your undergraduate years, this book is expressive with special characters, relationships, and progresses vital life lessons throughout the entire story.
You can taste the character's starvation, and hear the characters' beating hearts as they illegally hide friends in their homes. The characters' values of love, family, and selflessness demonstrate to readers the concept of worth, and what life is really about. My grandmother and mother recommended this book to me, so of course, I had to read it.
However, after reading it, I found myself calling my mother and grandmother more often, just to discuss the book or relate something to a specific chapter or concept. I rechecked my definition of worth and value, and then redefined these terms according to my life experiences and end goals. The power of connection within reading books can expose readers to more than anything imagined or experienced.
Whether you pick up a local newspaper from your school, have to read a novel for a literature class, or heard a book recommendation from your mother, reconsider your mindset before reading a book. Know all the positivity that will come out of just simply reading. Your mindset, mental health, and social ability with others, all can be shaped with merely reading. Therefore, I dare you to pick up a book and read it cover to cover, and see how it can shape your life, social interactions, and societal perspectives!
Discuss This Article
More Uloop Entertainment Articles
CLEMSON HOUSING LISTINGS
See all CLEMSON Housing Listings
GET TOP STORIES DELIVERED WEEKLY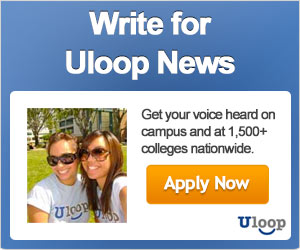 TOP COLLEGE NEWS