Post Classifieds
Makeup Tips for the Makeup-Challenged
College students need to know how to do makeup for a variety of reasons. The most important reason, however, is that we are now adults and it is of the utmost importance that we all look presentable on a day-to-day basis.
However, if you are like me, makeup is not your thing at all, you need tips on how to do your own makeup, or you just need your own makeup artist (but let's be real, that is impossible on a college budget). So, if you want to do makeup, but you're considered a ~newbie~ in this type of art and design, keep on reading for some tips on how to make it easier!
Scotch Tape Eyeliner: If you want to accomplish the perfect winged eyeliner, but truly don't know how to do so, I have two words for you … scotch tape.
All you have to do is take a small piece of scotch tape and angle it on your eyelid in proportion to how big you want the wing to be. The best type of eyeliner to use for this method is liquid eyeliner (you can use any color you want, but I think black is always the best choice).
If you don't completely understand how to accomplish this look, here's a video that walks you through the process step-by-step.
Eyebrow Fixer-Upper: If you prefer not to wear boatloads of makeup, sometimes all you really need is mascara and a little eyebrow-fixer. When I say eyebrow-fixer, I'm talking about a little bit of eyebrow pencil and eyebrow gel. Applying eyebrow pencil may sound easy, but it is actually pretty difficult to get a nice, even, natural eyebrow shade because the line between the perfect amount and too much is extremely thin.
The trick is the closer you get towards the center or your face, the lighter you use the pencil. When you get to the thinner part of your brows, you can use more pencil so they look more defined and darker. Afterward, apply a little bit of clear gel so that your eyebrows don't move out of place.
Lighten up the Eyeshadow: Eyeshadow, in my opinion, is the most difficult aspect of doing makeup. A trick that I like to use so that my eyeshadow is both noticeable and natural is using light pink or white eyeshadow above my eyelid (the space between the top of your eyelid and the bottom of your eyebrow). This method not only lightens up and naturalizes your look, but it also makes your eyes look bigger, but not too big.
You can also pull a Blake Lively and use the white or light pink eyeshadow on the inner creases of your eyes (I promise it looks fantastic).
"Faux" Eyeliner Swag: Some people really hate the look of eyeliner because it is pretty aggressive no matter how thin you make the line. Or, if you are anything like me, you are just really bad at doing eyeliner.
Well, I have got the best tip for you … instead of eyeliner, use eyeshadow! Grab your Naked Makeup Pallet and use your thinnest eyeshadow brush with the darkest color possible and create a line right near your eyelashes. Even if you use midnight black, the color will not come out that strong.
Sometimes, I even suggest using a double layer of eyeshadow if you are going for a dark, smoky eye. The best part about using eyeshadow instead of eyeliner is that you can make mistakes without them ever being noticeable. Use your finger or a blending brush and just blend the eyeshadow in with the rest of the eyeshadow on your eye.
Beating the Expiration Date: Believe it or not, makeup does have an expiration date. No matter what makeup you use or where you purchase your makeup or what brand your makeup is, it will expire. And, honestly, sometimes it's just time to throw out the old and start up again with the new.
I have provided a quick cheat-sheet that I use when deciding whether or not to throw away my makeup! If you have makeup in your bathroom already and don't know whether it is expired or not, check the consistency of it. If you are like me and never knew that makeup had an expiration date, I guarantee it is time for you to toss everything out and buy new cosmetics.
I hope that this article helps all of my makeup-challenged readers and friends! If you have difficulty with makeup and have to attend a nice event where pictures will be taken, splurge a little bit and go to your favorite makeup counter and have them do your makeup for you. Sometimes it is better not to risk it! Good luck to all of my fashionistas and makeup lovers/haters!
Discuss This Article
More Uloop Fashion Articles
CLEMSON HOUSING LISTINGS
See all CLEMSON Housing Listings
GET TOP STORIES DELIVERED WEEKLY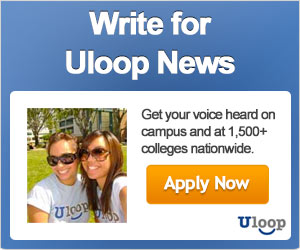 TOP COLLEGE NEWS