Post Classifieds
How to Dress Like Your Favorite On-Screen Celebrity
Do you ever watch a show or a movie and think to yourself, where did she get that outfit? She has such good style.
I know I have, and I'm 99.99 percent sure most of the population has thought this at some point as well.
Now, I'm not talking about dressing up as your favorite TV or movie character for Halloween, I'm talking about taking bits and pieces of your favorite character's style and incorporating them into your everyday wardrobe. This may sound extremely easy, but it is harder than it sounds. But, have no fear, Amanda is here!
Read on to find out how to best accomplish this delicate art of dressing like your favorite character!
Sarah Jessica Parker/Carrie Bradshaw
I'm going to start by using Sarah Jessica Parker as Carrie Bradshaw from Sex and the City because let's be real, she is truly a fashion icon in this series. It is somewhat easier to apply these tips to Carrie Bradshaw because her style is so multi-faceted, but she is the best character to use when explaining these tips. So, let's get started!
Carrie Bradshaw is the epitome of style on Sex and the City. She kind of shops on a budget, but not always.
Well, we are college students, so shopping on a strict budget is extremely important. Carrie buys clothes that are strictly designer — Vera Wang, Gucci, Chanel, Versace, etc. However, you would be surprised how easy it is to find cheaper versions of the beautiful shoes and pieces of clothing that Bradshaw owns.
First, you start at a consignment shop or on a consignment website. Consignment stores have lots of designer items for half the price or less. If you prefer not to use consignment, go on websites that are cheaper, but still high quality. My personal favorite is Revolve (plus they have great sales).
Note: Two great places to look for cheaper designer items are Gilt and Poshmark!
Jennifer Aniston/Rachel Green
If you want to go back in time and dress like Jennifer Aniston as Rachel Green in Friends, you have to do some shopping at Urban Outfitters and Nasty Gal. Rachel loves the high-neckline, tight top look paired with an exaggerated jacket (my personal favorite is when she wears a big purple fur jacket over a black top).
She loves wearing nicely tailored pants or an A-line midi skirt. Urban Outfitters and Nasty Gal are perfect places to look for Rachel Green-inspired items because both sites have a variety of crazy clothing items that resemble clothing from past years.
Note: You can take your Rachel Green-inspired outfit to a whole new level by getting the infamous "The Rachel" hairdo!
Robin Wright/Claire Underwood
If you are a House of Cards fan, you have to agree that Robin Wright as Claire Underwood has amazing style. She is edgy, trendy, but professional and she always looks stunning. If you want to accomplish her look on a college budget, you need to check out websites like Express, Asos, Revolve, and Nordstrom!
You want to buy business casual clothing with a sexier twist, and you want to wear black, gray, and edgy colors like dark red. You must have a killer pair of black pumps and a nicely tailored blazer that accentuates your hips and waist.
Note: If you do not watch House of Cards, but you are inspired by the description above, just conduct a quick search on Google so that you can be even more inspired to dress like Underwood, or even more inspired to start watching the show!
Blake Lively/Serena Van Der Woodsen
Last, but certainly not least, we have to talk about Blake Lively as Serena Van Der Woodsen in Gossip Girl. It is no secret that Serena, as a television character, was extremely lovable and extremely badass. I could talk about Serena as a character for hours, but I will digress and talk about Serena as a fashion icon asking to be mimicked.
It honestly is not that difficult to dress like Serena. There are three steps.
(1) Go to a trendy store and/or website.
(2) Buy stuff that you would normally think is only appropriate for runway models to wear (you have to embrace your inner runway model when dressing like Serena).
(3) Check out social media to see how to best wear these outfits.
Voila! You just learned how to dress like Serena Van Der Woodsen!
I hope these tips helped my fellow fashionistas enhance their wardrobes and I hope that you all now have more guidance in dressing like your favorite TV or movie character that is more helpful than just looking at a single picture!
PRO TIP: There are many ways to accomplish these looks without breaking the bank. Look through sales, look for promo codes, and look at consignment shops. Embracing true fashion does not have to cost you more than two or three figures! Look out for future articles on all things fashion!
Discuss This Article
More Uloop Fashion Articles
CLEMSON HOUSING LISTINGS
See all CLEMSON Housing Listings
GET TOP STORIES DELIVERED WEEKLY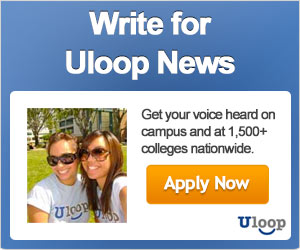 TOP COLLEGE NEWS