Post Classifieds
Dating Apps: Now a Political Nightmare
Okay, it's official: politics is impacting relationships.
According to the popular app, Coffee Meets Bagel, in their survey of 1,320 users, a majority of users claim that politics are actually impacting their dates.
While this isn't necessarily shocking given the current split in the U.S., it's potentially the difference between finding love and not on dating apps.
In total, 70 percent of single individuals that identify as Democrats claim that politics are impacting their dating life. While the degree to which politics is impacting it varies from "slightly" to "profoundly" depending on the individual, this is a very high percentage.
On the other hand, about 55 percent of singles that identify as Independent and only 43 percent of singles that identify as Republicans claim that politics are impacting their dating life.
A total of 82 percent of those Democrats claimed political views need to be similar for a match while only 66 percent of Independents and 66 percent of Republicans said the same.
Luckily, the number that believed politics need to be discussed early during the date were low across the board, with 40 percent of Democrats, 34 percent of Independents, and 22 percent of Republicans.
And this even translates to use of the app.
According to Dawoon Kang, a co-founder of the app, activity decreases were seen surrounding political events. These included the women's march, election day and the inauguration.
Of course, Coffee Meets Bagel isn't the only dating app out there, and the results vary across sites.
One of the most popular, serious sites is eHarmony, and their data reveals the opposite outcome.
According to them, there was a 35 percent spike in activity following both the election and inauguration. This big of a spike was seen one other time: 9/11.
According to Grant Langston, the CEO of eHarmony, in the article from NBC News:
"We've noticed that in times of great national uncertainty our membership increases, often during times of the year when things are unusually slow. The months after September 11, 2001, was one of these periods … The conclusion that we drew was that during these turbulent periods people have a greater desire to seek the security and companionship of a relationship. We've seen a similar pattern of increased subscription since November 8, 2016 … It seems likely to us that a greater sense of unpredictability around the country is again driving a greater need for the emotional connection people find in a loving relationship."
So what brings about these differences? Age, for one thing. Coffee Meets Bagel is free, targeting a younger crowd, typically of those in bigger cities.
eHarmony is not free and targets those looking for more serious, lasting relationships such as marriage. On top of this, it has some strong, Christian influence.
According to April Masini, relationship expert:
"eHarmony does tend to get people who favor religion, and when there's discord, religion serves a purpose for many looking to heal … But even people who are not particularly religious look to eHarmony simply because of its success rate and its tendency to assist in making romantic choices. When you feel helpless, and you think someone can do right by you, it's natural to use them as a resource."
It's also important to note that those more sensitive to the issue are largely Democratic, mainly due to the election of President Donald Trump. Were it Hillary Clinton in office, we would likely see a reversal of statistics on dating sites in that Republicans would be more affected by politics in dating.
Both candidates elicited very strong emotional responses, which is why this election was unlike any other in many ways.
According to psychotherapist Jonathan Alpert:
"The Trump victory has had a profound impact on many of my patients … Several report high anxiety and difficulty sleeping and others report how their sex life is pretty much non-existent because they're just so distraught … Usually, people can keep their political views to themselves, but with this past election being so contentious and polarizing, that's hard to do. People feel so strongly and as a result, their ideologies might be hard to contain. It's also not surprising that more Democrats are feeling the impact given that their party lost. Their general mindset might be more negative, pessimistic, and anxious [which isn't] healthy for having a positive dating experience or love life. That said, misery loves company and comfort is found in like-minded people — so there lies potential for romance."
Of course, there are solutions to going on a date with an individual whose views differ from yours: make it clear on your profile what your political affiliation is, and what you're okay with.
However, given the current state of the political sphere, this will likely elicit a negative reaction in which cyber bullying, threats, negativity in general and the like could be potential results.
Essentially, when it comes to your dating life, if political stances bother you, your dating life may just be that much more limited. Sorry, and good luck!
Discuss This Article
More Uloop Entertainment Articles
CLEMSON HOUSING LISTINGS
See all CLEMSON Housing Listings
GET TOP STORIES DELIVERED WEEKLY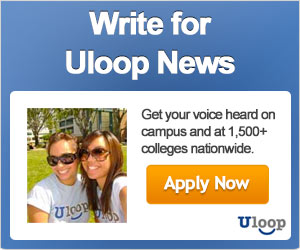 TOP COLLEGE NEWS