Post Classifieds
Dorm-Friendly DIY Projects and Decor Tips
This article is brought to you by Kaplan, the leader in test prep for over 90 standardized tests, including the GRE, GMAT, LSAT, and MCAT.
Getting the opportunity to move out of your parents' house and into your own living space is an exciting and nerve-wracking experience. Of course, with your new-found freedom comes a litany of responsibilities and expenses. Not the least of which is taking care of a place that is all your own.
While your dorm room is a temporary living spot, at least for the next four years, it can be tempting to stuff all your things in whatever space is available and hit the books. However, taking some time to put a little thought into your surroundings may make it more comfortable for you and a pretty cool place to come back to after a long day in the classroom.
Many college students don't have a lot of money to splurge on furnishings and decor. No one ever said adulting would be easy. But, luckily, you're not alone. There are plenty of ways you can keep the costs low and still create a room that reflects your personal colors, style, and personality.
On top of that, some of these DIY projects can make your space more accommodating to long nights or weekends of studying or exam preparation.
Take a scroll through these DIY projects, some of which are simple while others require minimum technical skill.
Small reading nook
What is better than an entire afternoon reading your political science textbook? Reading it in the safety and luxury of your very own reading space. Almost anyone can create a delightful reading space; it all depends on your location, seating, and lighting.
DoItYourself.com suggests six items that you'll need for this DIY project: seating, a small space, lighting, decor, a small table or bookcase, screens, curtains, or dividers. Then go to town creating your personalized space.
Wall-decal chair
Add a hip look to a non-upholstered chair with a bright yellow or nighttime blue wall decal. HGTV blogger Chelsea Foy gives three simple steps to make this DIY project happen.
Folding screen room divider
So if you're sharing a room with two or three (or four) other people, a foldable screen room divider can come in handy. After choosing the panels that fit the space you're looking to divide, then work on choosing finishing materials such as paint and wallpaper which is the fun part.
You and your roommates can take turns painting either side of the panels to fit your own tastes and personalities. For example, if you like stencil designs and your friend prefers paint murals, once you design both sides, you both will get to see the side you prefer.
Depending on the current room upholstery and fabrics, you may want to consider different hinges, tacks, or pins to keep the screen room dividers in place.
"I need to hear this" banner
Studying is hard enough. Being away from home for some students is even harder. It feels good to read a few words of inspiration or encouragement that you actually need to hear.
Two-word banners such as "IT'S OKAY," "STAY TRUE," and "BE BRAVE" are affirmation banners that will lift your spirits and help you to cultivate courage and confidence.
Created by Ashley Brown Durand for SecretHolidayCo, the letters are hand cut from black wool felt and the surrounding work is made from an unbleached cotton flows sack. Of course, you can always order these or make these out of simple arts and crafts.
Monitor stand
Of course, it is probably much easier to just purchase a small adjustable monitor stand for your computer. But, then again, you may lack the funds, making buying a stand impossible. You're in luck then.
Brittany Goldwyn gives awesome instructions on how to create a monitor stand all by yourself — with a piece of pine. Not kidding.
Basically, you'll need six items to complete your stand. One of those items is sandpaper and another is liquid nails. Cool. It's best if you head over to her blog and use the affiliate links to purchase the items which will save you time in looking for these things yourself.
Modular plywood storage
There is no better way to stay organized than with a perfect set of modular plywood storage boxes. Of course, once you cut the wood and apply paint and fabrics, it will look much better than just plain wooden boxes. Now, you will need some technical/architectural ability to set this up but there is nothing major.
Matt Allison at Curate This Space shows in nine steps how to take two standard sheets of plywood and make 10 boxes out of it with a few minor adjustments.
Homemade iPhone speakers
You probably already know there is more than one way to make iPhone speakers and you don't have to get Apple involved to do it. Some ideas include a bowl, a can of Red Bull, and even an empty toilet paper roll.
LifeCheating.com offers 10 easy way to make iPhone speakers with little things you use or see every day. For example, grab two empty plastic cups and an empty toilet paper roll. Slit one side of the toilet paper roll and one side of each of the cups. Connect the roll and cups side by side and stick the iPhone in the slit in the toilet paper roll. Voila!
Head on over to LifeCheating.com for some more DIY examples.
Learn more about Kaplan's test prep options and start building the confidence you need for Test Day.
Discuss This Article
More Uloop Entertainment Articles
CLEMSON HOUSING LISTINGS
See all CLEMSON Housing Listings
CLEMSON Test Prep Listings
GET TOP STORIES DELIVERED WEEKLY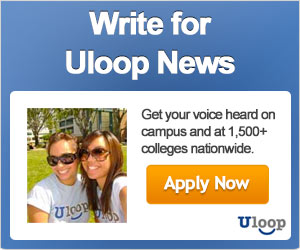 TOP COLLEGE NEWS