Post Classifieds
8 Reasons You Must Watch "American Horror Story"
American Horror Story has made its name on television for being one of the most horrifying and well-put together shows on air right now. Created by Ryan Murphy and Brad Falchuk, the show has won a number of Emmy awards. There is nothing else like it on television right now — with the essence of a horror movie but the story telling of a grand novel, it's worth the watch.
With a phenomenal cast and intriguing story lines, it's the must-watch mini-series on television!
Suspenseful and Satisfying
As with any scary movie or television show, American Horror Story is packed with suspense and thrills. You will be on the edge of your seat with your hands on your face during every episode. Each episode has a twist you never saw coming, taking each season through a road of winding twists and turns.
Be careful, though, the late night show may keep you up into the next morning listening for bumps in the night.
Every Season is a Different Storyline
The show is categorized as a mini-series, which means each season has all new characters and a brand new story.
Season One: "Murder House," which was about a haunted house a struggling family moves into.
Season Two: "Asylum" took place during the 1960s in an asylum run by the Catholic Church and touched on the idea of aliens.
Season Three: "Coven" was set in New Orleans during the present and followed a coven of sassy, badass witches.
Season Four: "Freakshow" took place during the 1950s in Jupiter, Florida and followed the downfall of a freak show carnival and a serial killer clown.
Season Five: "Hotel" was a culmination of a haunted hotel run by a ruthless vampire, also known as Lady GaGa.
Season Six: "Roanoke" was a little different in the way the storyline was set up. Instead of telling a linear story, part of it was a mockumentary, reality television show, and then linear story.
Season Seven's plot has just been announced as based off of the 2016 election (terrifying!).
Phenomenal Cast
With a new story line each season comes brand new intriguing characters. What is especially unique about this show is that the same core cast members (and some returning members from previous seasons) play different characters each season. It is amazing to see Sarah Paulson play determined Lana Winters in "Asylum" and then play a mad-as-hell junkie in "Hotel." The actors and actresses have an infinite spectrum of the characters that they can play and make believable.
Of course, Jessica Lange gave American Horror Story its recognition and fame in her roles during the first four seasons. From the characters she played to her singing numbers to her costumes, Lange made the show what it is today. It was hard to see her leave.
Evan Peters
Need I say more?
Unpredictable
There have been many times I have watched a new episode and asked myself "Can they do that on television?" and the answer is yes, yes they can because they just did.
It's not all blood and gore, except for "Roanoke" and "Hotel" — those had a ton of gory scenes. Instead, it's the storylines and the plot twists that will leave you speechless. I can't give anything away, but believe me: it will keep your head spinning.
Characters
There will be the characters you hate at first, then love towards the end. Take Twisty the Clown for example. You hate him because he is a serial killer and kidnaps small children, but by the end, you have a soft spot for him.
There will also be the characters you fall in love with immediately (ahem, Tate!) but may not be so fond of towards the end. This show is a roller coaster.
It's All Connected
Each season may seem random, but in the last couple of years, the creators have led on that all of the seasons are connected. The lovable character, Pepper, connects "Freakshow" and "Asylum" while "Coven" and "Murder House" is also said to be connected as well. Don't be surprised if characters from past seasons show up in current seasons.
Just Watch It
Sit down on Wednesday night with some friends, or by yourself if you're brave enough, and watch American Horror Story for just an hour. All it takes is an hour to be hooked on this award winning show. Trust me, you won't regret it.
Discuss This Article
More Uloop Entertainment Articles
CLEMSON HOUSING LISTINGS
See all CLEMSON Housing Listings
GET TOP STORIES DELIVERED WEEKLY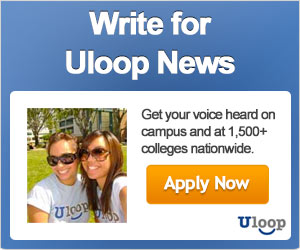 TOP COLLEGE NEWS