Post Classifieds
5 Ways to Look Put Together for Class
Ladies, if you aren't a morning person this post is for you. While you may have the desire to look good for your classes, sometimes it is physically impossible to get out of bed in enough time to figure out a trendy outfit, straighten/do your hair, and put on a full face of makeup.
Over the past four years, however, I have found five easy ways to help you speed up your beauty routine and get ready early enough to be on time for class.
1. Pick out your outfit the night before
The best decision I have ever made is picking my outfit out the night before. Before I found myself trying on a variation of a million different combinations (is this an exaggeration? Yes. But it felt like it). We all know the struggle of having a picture of an outfit in our head but then, once on, you look like you got dressed in your sleep.
Another issue I ran into not planning my outfit ahead is not being appropriately dressed for the weather. Ever get dressed in a cute short sleeve shirt and jeans and find yourself walking around campus running around from building to building in the rain? Yeah, me too. Planning at night gives you the time you need to check your weather app and try on all of the imaginary cute outfits in your head with ease and without the stress of a time limit.
2. Dry shampoo
Dry shampoo is great for a lot of reasons. First, who has good water pressure at school? No one. For this reason, I find that the conditioner just seems to not wash all the way out making your hair appear greasy. Spray on some dry shampoo and it's fine! If your hair is actually greasy and you didn't shower, again, the answer is dry shampoo. This magical product can also be used to give your hair more body and a more tousled look, making it appear as though you spent time on your hair.
3. Simplify your eye makeup
Now, this is hard for me because I love a good winged eye. But, it is impossible to make perfectly even winged eyeliner in a short amount of time. SO now my go to is liner on the inside of the water line. If you have smaller eyes I recommend just lining the bottom because lining both the top and bottom will make your eyes look even smaller. Once this is done, throw on a coat of mascara and you are all set. Eyeliner in seconds!
4. Leave contouring for your nights out
For even those with the skills to contour their faces well, save it for the weekends or when you hit up the bars at night. Layer a coating of liquid foundation, add some bronzer, throw on some blush and you are ready to go. With such little makeup it also gives the appearance you are barely wearing makeup and people will be envious all day!
5. Have your bag packed
This last tip does not have to do with your appearance but is definitely something I have found shortens my time in the morning: packing my bag/backpack the night before. While you are planning your outfit the night before just throw your books for your classes the next day in and you have time to figure out what additional things you need in order to get your homework done.
If you follow these five simple steps you should be ready to go to class looking great!
Discuss This Article
More Uloop Fashion Articles
CLEMSON HOUSING LISTINGS
See all CLEMSON Housing Listings
GET TOP STORIES DELIVERED WEEKLY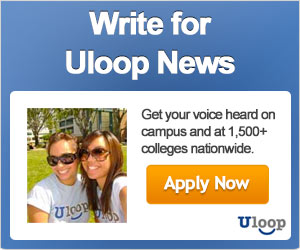 TOP COLLEGE NEWS