Post Classifieds
Feminism: Study Finally Explains the Importance
Feminism has such negative connotations it's almost impossible to talk about nowadays. If you declare yourself a "feminist," you're undoubtedly securing the title of "man-hater" or "high maintenance" or "difficult."
But in reality, being a feminist is truly about equality, in every sense of the word.
And yet, equality is still such a difficult subject to broach, as there are plenty of people out there that believe that it already exists. These same people claim that those fighting for equality are too sensitive or that they're asking too much.
However, equality does not already exist. While you may feel equal, that does not mean that others are not marginalized. Just because you're a woman who doesn't feel that she's marginalized does not mean that there aren't others that feel differently.
That being said, a new study published in the journal Science sheds light on issues of equality.
The study looked at a total of 400 children aged 5-7 to determine gender stereotypes' influence on young children's minds.
The study found that girls as young as six years old actually believe, based on the gender stereotypes society has taught them, "men are inherently smarter and more talented than women."
For anyone that feels the effects of inequality, this isn't a surprise. But for others, this may be an eye-opener.
And perhaps the most eye-opening isn't the fact that such stereotypes are out there, as we're all pretty well aware of them, but the fact that young children are so easily influenced by them. This is something that can shape the rest of their lives, and it has long-term effects.
The journal claimed that these beliefs by young girls makes them "less motivated to pursue novel activities or ambitious careers."
So if you're wondering why equality is such a big issue, this is why.
According to Andrei Cimpian, coauthor of the study, "As a society, we associate a high level of intellectual ability with males more than females, and our research suggests that this association is picked up by children as young as 6 and 7."
So what exactly did the study test?
In the first part of the study, a story of a "really, really smart" person was told to both boys and girls. Based on this story, the children were shown images of two women and two men and asked to pick out the person that the story is about. There were no differentiating qualities between the images other than gender — the individuals wore professional clothing, were roughly the same age and were all happy in the photos.
The five-year-olds tended to choose an individual of their own gender (girls chose one of the females and boys chose one of the males).
However, the six and seven-year-olds (those of age for school) results showed that girls were significantly less likely to choose the female pictures.
These same results occurred when the images were of children instead.
Perhaps even more interesting was the fact that the children didn't associate brilliance with academia, as girls tended to pick the female photos when asked to pick children they thought did well in school.
According to Cimpian, "These stereotypes float free of any objective markers of achievement and intelligence."
Part two of the study introduced board games to the participants. Children were shown two board games, one of which was for "really, really smart" children and the other was for children that "try really, really hard."
In this part of the study, the five-year-olds all typically chose the "really, really smart" game, despite their gender. However, while 6 and 7-year-old boys chose to play the "really, really smart" game, 6 and 7-year-old girls opted for the other.
This is a true depiction of what gender stereotypes do to a young girl's mind — she values herself less the older she becomes, unable to confidently classify herself as "really, really smart."
According to the study, "there isn't anything about the game itself that becomes less interesting for girls, but rather it's the description of it as being for kids that are really, really smart."
This result is seen well into adulthood for females, as they tend to avoid majors and fields that are more demanding, which translates into the roles they take in their careers (as well as the job opportunities they are able to obtain).
According to the authors, "these stereotypes discourage women's pursuit of many prestigious careers; that is, women are underrepresented in fields whose members cherish brilliance."
Unfortunately, the study doesn't tell us where stereotypes come from, and it's really hard to tell, as it seems everyone has them embedded in their brain.
Some guesses as to where the stereotypes are derived from include the children's parents, teachers, and other classmates, as well as the media.
And this is what needs to change.
According to Cimpian, "Instill the idea that success in any line of work is not an innate ability, whatever it is, but rather putting your head down, being passionate about what you are doing."
That being said, ways to curtail this stereotyping is to expose young girls to successful, female role models to look up to.
This is a new campaign that even toy companies are beginning to adhere to, including Matel (the maker of Barbie). The new Barbie campaign, "You can be anything," suggests that girls can aspire to be veterinarians, professors, paleontologists, etc. (Of course, it also tells them they can be a fairy princess, which is perhaps counterproductive).
According to Rebecca S. Bigler, a professor at the University of Texas at Austin, the study shows that these stereotypes develop early on in elementary school and that fixing the problem at the source might be the answer we have been looking for.
During these core elementary years, young girls are shown scientists, composers, writers, etc. — all geniuses, all (or a majority at least) men.
So to correct the issue, female role models should be included as well.
According to Bigler:
"We need to explain to children that laws were created specifically to prevent women from becoming great scientists, artists, composers, writers, explorers, and leaders … Children will then be … more likely to believe in their own intellectual potential and contribute to social justice and equally by pursuing these careers themselves."
Wouldn't that be nice?
Discuss This Article
More Uloop Entertainment Articles
CLEMSON HOUSING LISTINGS
See all CLEMSON Housing Listings
GET TOP STORIES DELIVERED WEEKLY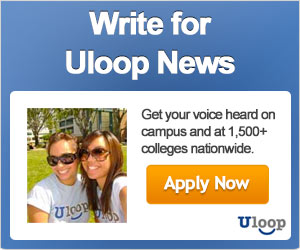 TOP COLLEGE NEWS