Post Classifieds
Sex and the City Reality
The Sex and the City show, books, and movies are all negatively portrayed in today's society. However, everyone has a friend that replicates Carrie, Charlotte, Samantha, or even Miranda. Having four strong female roles in one show, book, or movie is an amazing concept and each character relates to many women in the real world.
Hidden in every female friend group or relationship, there's always a Charlotte, Samantha, Miranda, and Carrie that keep the friendships fun and authentic.
Charlotte
The hopeless romantic, yet the one friend that will never give up. This friend is motivated and strong, except accepts failure sometimes. She'll bring the ice cream when there's a broken heart, and the one who will stand next to you on your big day; her positivity outshines all the bad in everyone's life.  Sometimes she forgets about herself because she's so busy worrying about everyone else. She even overanalyzes her grocery lists, but there's enough of her big heart to go around!
Samantha
The most confident and independent individual you will ever meet. Just because she's the oldest friend doesn't mean she's the most mature. However, if you need a confidence boost or someone to be blunt about an outfit decision, she's everyone's go-to. Putting yourself first is the way of life and pursuing your dreams before a ring on your finger is the top priority.
Miranda
Honesty is the prettiest trait; this friend refuses to take judgment from people. Her sense of stepping back and relooking at life keeps her friends on track with life, men, and the future. Even if it's your fault, she'll be there backing you up and making it right. Her wisdom outweighs her failures and disappointments in life, and her strong female empowerment keeps her and everyone else on their toes.
Carrie
Love and labels are the top two priorities in this friend's life. But after those two priorities fail or are unreachable, the sense of friendship feeds her life. Full of heartbreaks and will forever be incapable of erasing memories. Her love stories are so elaborate, you can taste the food she ate on her lunch date. With all her craziness wrapped up in the love world, work world, and friend world, she's always there for you, and her closet is always open.
Whether you're a Charlotte, Samantha, Miranda, or Carrie, everyone can relate to at least one of the famous Sex and the City characters. The value of friendship throughout the show, the realistic heartbreaks, and having best friends to be there every step of the way through life are the greatest gifts in life.
Whichever fabulous character you may identify with, I'm sure you have the other three standing by your side to tackle the love world and real world.
Discuss This Article
More Uloop Entertainment Articles
CLEMSON HOUSING LISTINGS
See all CLEMSON Housing Listings
GET TOP STORIES DELIVERED WEEKLY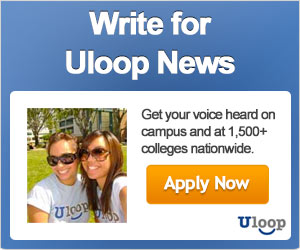 TOP COLLEGE NEWS