Post Classifieds
March Madness Munchies
It's no doubt that you and your friends have been comparing brackets and watching the March Madness games on television screens. Now that it's come down to the National Championship game, it's time to get serious about your March Madness love and throw a party!
We've come up with a list of the best (and tastiest) March Madness Munchies for your game-watch party. No matter who wins or loses, these snacks will be sure to bring everyone joy.
Need we say more? Seven layers of pure deliciousness carefully arranged to resemble a basketball court will be the hit of the party. The layers consist of refried beans, shredded cheddar cheese, sour cream, guacamole, salsa, olives, and scallions. Make sure to add crispy tortilla chips in the stands to watch as your party guests devour this delicious appetizer.
You'll make a slam dunk with these buffalo chicken bites dunked in either blue cheese sauce or ranch dressing. Simple and quick for those party throwers who have a full day of class before throwing the party, this is the perfect snack. Grab some plastic condiment cups from the dining hall and use a Sharpie to draw a net. Dunk your chicken bites and score some points!
Buffalo-Ranch Chicken Taquitos
Nobody can say no to a crispy, delicious taquito. These homemade buffalo ranch chicken taquitos are bound to go quickly at your watch party. It might not be the roundest snack to remind you that it's March Madness, but you'll forget that once you start munching on them!
This is another easy-to-make March Madness Munchie for the busiest of college students who like to play host or hostess. Take some orange popcorn bags and a Sharpie to draw lines that resemble a basketball. Pop some popcorn, your flavor of choice, and fill the bags to the brim so your friends can eat while watching their favorite teams play each other. But beware, you may find popcorn on your floor the next morning!
These cookies are absolutely adorable! Buy some Nutter Butter cookies and melt some white chocolate. Dip half of the cookie into the melted chocolate and let dry. Put some black icing into a plastic bag and cut the corner off so you can make precise lines for the hair, mouth, and lines on the ref's uniform. Your guests will be sure to love the cookies who call the shots!
For those peanut butter lovers out there, they will be sure to hover around this dish at your March Madness party. Creamy and sweet, this dip will go with anything you want to dip in it: pretzels, apples, cookies, you name it! Make sure to buy a bag of Reese's Pieces and arrange the candy to look like a basketball on the surface of the dip. It'll add a great crunch to your munch!
Everyone loves Oreos. So you can't go wrong with these chocolate covered Oreos made to look like basketballs! Melt some Wilton orange candy melts on a stovetop and dip the cookie in. Let the chocolate harden on wax paper. Once it's dry, take some melted black candy melts and pipe it through a plastic bag to make the lines of a basketball. They're sure to make a slam dunk at any basketball party!
If you're feeling a little crafty, these cupcakes will surely be a slam dunk! Topped off with a mini Reese's Peanut Butter Cup and carefully placed icing, your guests will enjoy trying to eat this dessert without making a mess while watching their favorite team dribble the ball down the court. Show off your unique baking skills to impress your guests!
Everyone loves chocolate covered strawberries, so why not step it up a notch and decorate this classic dessert to look like a basketball? Just like the Walton orange candy melts used for the Slam Dunk Basketball Cookies, melt it on the stove and dip the strawberries in. Use a plastic bag with a corner cut off to delicately place the black icing to make the pattern of a basketball.
Discuss This Article
More Uloop Food Articles
CLEMSON HOUSING LISTINGS
See all CLEMSON Housing Listings
GET TOP STORIES DELIVERED WEEKLY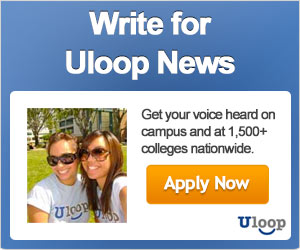 TOP COLLEGE NEWS