Post Classifieds
Dear Sorority "Twin" Sister
Dear Sorority "Twin" Sister,
I wasn't excited to have a sorority "twin" at first, no offense. I didn't want to share my big sister because I thought she'd love you more than me. I thought it was going to be awkward and we weren't going to be friends, competing for our big's time and love.
Well, I obviously thought wrong, practically the complete opposite actually. I decided to go through sorority recruitment for one main reason: to find a group of rocking girls I can network with and empower/support, and that's exactly what I got. However, I'm even luckier because I found everything that comes with the sorority benefits wrapped up in one bundle of joy, one person: my twin.
You've been open arms, heart, and soul to me since the day I met you: coming to you for outfit advice, complaining about my studies, even fixing my broken heart multiple times. I've never met anyone with such real advice, and I envy you for that. Your selflessness towards everyone, even strangers, enlightens my outlook on life. Between the small things like a "have a great day" text messages, to the bigger things like finding me a formal date and convincing him I'm not THAT crazy, you've been my rock I've been looking for my entire life with friendships and relationships. The lessons you've taught me without you even knowing are the ones I'll continue to learn from and pass on.
I know this sounds cliché, writing an appreciation letter to you, but I don't say thank you enough. Thank you for keeping me motivated in the library. Thank you for always caring and asking about everything in my life. Thank you for sitting through weird shows and events I want to go to. But most importantly, thank you for accepting me. Throughout college, we all want to feel accepted, know we're doing something at least somewhat right, and you're one of the few that encourages me to be me while loving every bit and piece of me. I don't say thank you enough, but thank you!
Sometimes I think about my life without you in it, and then I realize it would be shambles and less fun. You're making my college experience so memorable that I'm running out of pages in my college scrapbook. If you weren't my sorority twin I'm not sure I would survive four years of the fast paced hectic college life. From not wanting a twin to the friendship we'll forever have, you're the biggest blessing in my life, so thank you!
Thank you and with love,
Your Sorority Twin
Discuss This Article
More Uloop News Articles
CLEMSON HOUSING LISTINGS
See all CLEMSON Housing Listings
GET TOP STORIES DELIVERED WEEKLY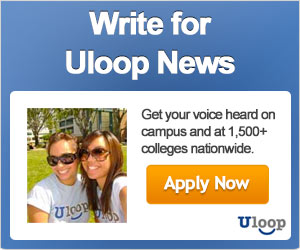 TOP COLLEGE NEWS