Post Classifieds
Closet Organizing: Where Fashion and Organization Go Hand-In-Hand
If you have a shopping problem (like me), or if you refuse to give away that ratty old graphic t-shirt from high school (like me), then organizing your apartment or house closet is simply not an easy feat.
As if organizing my closet at home isn't hard enough, organizing my closet at school is truly a disastrous process. With only one hanger bar at my disposal and one shelf above the bar, I really had to learn how to improvise.
People always say to me, "Just stuff your stuff in there; who cares what it looks like?"
I don't need my closet to look picturesque like Carrie's closet in Sex and the City, but I still want it to look somewhat presentable and organized so that I can easily find any item I may need at any time of the day. Well, after nearly three years of living out of a tiny closet, I have finally mastered the technique of closet organization. Read on if you want to learn about my secret tips!
First, before you do anything at all, you must clean out your closet. No, I am not citing Eminem's infamous song, I really mean that you need to clean. From personal experience, I have developed a strongly-supported theory about what needs to be removed from your closet.
First, you have the clothes that still have price tags but you feel bad giving them away and/or selling them because you've never worn them. Well, it's time to say goodbye! Second, you have the clothes that you used to wear all the time and are not ready to part with. Well, once again, it's time to say goodbye. Going through your clothes will help to make the later stages of closet organization so much easier.
Second, you need the physical tools and items to properly organize your closet. I suggest hitting up either Bed Bath and Beyond or Amazon for all of your closet-organizing needs. There are a few must-have items for this organization process: (1) cloth hangers, (2) cloth five-clip hangers, (3) fabric bins, and (4) a shoe rack.
Most people know that hangers are a necessity, but I'm sure many of you are wondering why I specified "cloth hangers." Cloth hangers are strong and can hold the silkiest of tops. I have had my cloth hangers for over five years and they never let me down. Plus, they don't rub off on the clothing, which is an obvious bonus. The five-clip hangers are for bottoms (jeans, skirts, shorts, etc.) These hangers allow you to hang up five clothing items without it becoming bulky or space-consuming. Fabric bins are great for sweaters, t-shirts, socks, intimates, and more! I have had the same five bins all through college, and they have never broken and they are easy to store and can hold so many different items at once. Having a shoe rack is extremely important because you don't want your shoes to be piled up underneath your clothes. If you don't use a shoe rack, find a meticulous way to line up your pairs of shoes so that you always can find the pair you need.
When hanging up clothes, it is important to have a specific order in which everything sits. My personal favorite way to categorize my clothes (from left to right) is as follows: bottoms, outerwear, sweaters, blouses, dresses/rompers. When the seasons change, so does my closet set up, but the list above is my general organization template.
If this doesn't appeal to you, there are other ways that you can organize! You could organize by color, by occasion, by style … the possibilities are truly endless. Some people prefer to put their sweaters into bins instead of on hangers because they sometimes can take up a lot of space. Since I wear sweaters nearly every single day, I like to have them out on hangers so I can visualize what my options are! So, the moral of the story is that you should only put items in bins if they are miscellaneous, like socks, or if they are items that you do not wear that often (you don't want to be digging through a bin to find your favorite sweater, do you?)
I hope that this article helps all of my fashionistas effectively and efficiently organize your closets! I know that it can be daunting when you first open your closet door, but I promise you that it is 100 percent worth it … you will feel so accomplished when you are done. If you want to spice up your closet, find colorful hangers and bins (I stick to a pink theme because that's my favorite color, but the possibilities are really endless).
Remember to utilize Amazon, Bed Bath and Beyond, and other department stores for all of your closet organization needs!
Discuss This Article
More Uloop Fashion Articles
CLEMSON HOUSING LISTINGS
See all CLEMSON Housing Listings
GET TOP STORIES DELIVERED WEEKLY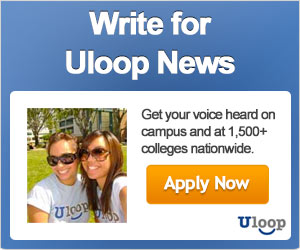 TOP COLLEGE NEWS