Post Classifieds
Summer Body: Gym or Sports?
A lot of people believe that for a person to be healthy they must do some type of exercise. However, you can get healthy in many different ways.
It all depends on your current habits and what are you willing to do to change your lifestyle. Some people like to wake up at 6 a.m. in the morning to run. Some people like to go for a swim, practice soccer, or another sport. Others have scheduled leg day for Friday and they are not going to reschedule it for anything in the world.
As a person who sucks at sports, I've usually better liked the idea of becoming more fit thanks to the gym. I've played sports before and I enjoy playing them, but I don't have the consistency and passion, or at least I haven't found it, to stay in a sport.
However, there are a lot of people who don't agree with my perspective. I've met people who believe that fresh air and nature is the perfect motivation for you to get fit. There are also people who love to do a little bit of both. If you are a person who is trying to figure out what to do to become healthier, this is your place.
Gym
Going to the gym is a whole process, and most of us understand the struggle. Unless you pay for a trainer at the beginning of the process, you will probably have to work with yourself to create consistency. Some people like to go with others to feel more motivated to go. Others choose this time to think about their life, or just to have a little bit of alone time.
While not a lot of people are the "sporty type," a lot of people have as their goal to go to the gym and become more fit. Let's be honest, the first thing that comes to our mind when we think about getting fit is not the desire of getting onto a soccer team. When you go to the gym, you are usually focused on the workout that you are doing.
Now, you are not required to follow a certain type of training to be healthy. By going to the gym, you have different workouts that you can try. It all depends on your goal. Do you want to lose fat? Do you want to gain muscles? Do you want to maintain your figure? Do you want to improve strength and power? There's a workout for everything, even if you are looking to build cardiovascular fitness.
Sports
Sports are a great way to train you not only physically but also mentally. I want to start by saying that, unlike what other people think, you don't need to be good at a sport to enjoy it. It's like you don't have to be good at a video game to enjoy playing it a million times. This is something attractive for the people who are trying to keep themselves fit but who don't like to train on gym machines.
You can also choose from different kinds of sports. You may prefer going to swim over playing soccer. There are people who also consider running as a sport. You can choose baseball, tennis, or even cycling. These different options also come together with not only playing for fun but training. It's very unlikely that if you get onto a sports team, you will just be practicing the "goal" of the sport. Remember, each sport has their own thing. You may prefer one over another, but you will never know if you don't try it.
Also, it's more likely that you will spend a great amount of time outdoors while practicing a sport. Having a taste of Vitamin D from your fellow friend, the sun, is a great plus. Remember that this vitamin may strenthen your bones and help your immune system.
In conclusion, it all depends on your specific goals. If you want to do some exercise because you want to achieve a specific fitness goal in a certain amount of time, I would suggest that the gym is your best option. Nevertheless, if you want to grow as a person while accomplishing a good amount of exercise, I would recommend you join a sport.
Overall, no matter what you prefer, do some exercise! Whether in the gym or practicing a sport, the important thing is to become healthy. Everything depends on preference. You must regulate the amount of time you dedicate to each, and eat healthily. Good habits go with good exercise. If after reading the cons and pros of these two exercises you are still not convinced, let me remind you that the benefits of doing exercise are abundant.
1. It helps you control your weight. YOU DON'T HAVE TO BE SKINNY. Controlling your weight means that you will treat your body as your temple. Being healthy must be your goal.
2. It reduces stress and anxiety. If you have had a bad week, a half an hour in the running machine may clear your mind and de-stress your body.
3. It can also help your self-esteem. The fact that you are taking care of your body will make you happy. Feeling motivated, and having a goal in mind towards your body, can help improve your self-esteem.
Discuss This Article
More Uloop Sports Articles
CLEMSON HOUSING LISTINGS
See all CLEMSON Housing Listings
GET TOP STORIES DELIVERED WEEKLY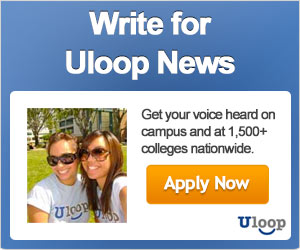 TOP COLLEGE NEWS