Post Classifieds
Ledinsky Releases Music Video for "High Society"
Do you remember last year's breakthrough pop protest anthem, "DonaldTrumpMakesMeWannaSmokeCrack?" The track, inspired by Atlantic recording artist Ledinsky's increasing desperation at the political climate, was a global sensation last summer, ascending to #1 on Spotify viral charts in the U.S., UK, Argentina, Austria, Belgium, Canada, Switzerland, Columbia, Spain, France, Hungary, and the Netherlands.
According to a recent press release, the Swedish-born indie singer/songwriter is at it again with the premiere of his new video for "High Society," produced by acclaimed designer Spence Graves (G-Eazy & Kehlani, Britney Spears Ft. Tinashe, Ariana Grande), and released in early April via High Times.
High Society is the title track from Ledinsky's label debut EP "HIGH SOCIETY," available now at all DSPs and streaming services. Artist and composer Dan Deacon's "High Society" remix also premiered via Brooklyn Vegan.
Ledinsky left Sweden over a decade ago to live in Los Angeles and earned a reputation as a songwriter and producer through collaborations with artists like Shakira, Rihanna, Zara Larsson, TV On The Radio, Tove Lo, and fellow Atlantic recording artists Icona Pop. Ledinsky wrote, produced, and performed all songs on the "High Society" EP. Additional backing comes from musicians like Swedish artist and tunesmith Erik Hassle (Icona Pop, Ellie Goulding), Refused drummer David Sandstrom, and TV On The Radio's Dave Sitek, who contributes drums, guitars, and keyboards while also assisting in the creation of the EP's memorable cover art.
Discuss This Article
More Uloop Entertainment Articles
CLEMSON HOUSING LISTINGS
See all CLEMSON Housing Listings
GET TOP STORIES DELIVERED WEEKLY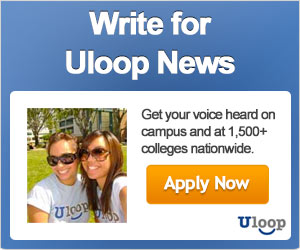 TOP COLLEGE NEWS