Post Classifieds
The End of the School Year According To "Friends"
The end of the year is coming up really quickly, and our countdowns have already begun. It's time for that summer breeze, textbook refunds (or a lack thereof), and more free time than you'll know what to do with. At least, for those that aren't taking summer classes (for those of you that are, I apologize; it'll be over soon).
For everyone else, the end of the school year is creeping up on us, and we can practically taste the sweet freedom. But it is still April, so maybe we shouldn't get too ahead of ourselves either … too late.
Anyway, in the spirit of creating a carefree mood and helping you to procrastinate some of those end of the semester assignments that seem to be piling up next to you faster than you can say "summer," here is what it's like to near the end of the school year as told by "Friends."
1. You genuinely feel drained. All the time. Like literally, all the time.
2. But you also have far too much energy and have no idea what to do with it.
3. You feel like you're an expert in some of your classes at this point.
4. However, in others, you aren't sure how you're staying above an F. That is if you're staying above an F.
5. Your professors seem to think that now is the time to pile on the work, and they definitely aren't holding back.
6. But your motivation levels are so low that you don't even care.
7. So instead, you drink (only if you're of age, of course).
8. Or hang out with your friends (and drink).
9. Or basically, do everything possible to avoid doing work (another Buzzfeed quiz anyone?).
10. Like, extreme procrastination (10 more Buzzfeed quizzes? Okay).
11. Until it's too late and you have to cram everything into one night.
12. The weather is finally nice enough for you to enjoy since you're pretty confident you've been living in Antarctica for the past year.
13. Just in time for you to have to stay in to get work done. Go figure.
14. And since it's getting so warm out, you briefly consider the necessity of working out …
15. … but ultimately decide it's just not worth it. Because it isn't. The gym is a nightmare and everyone knows it.
16. So instead, you continue to eat and hope that your metabolism is keeping up with you. Don't fail us now body!
17. And since it's the end of the year, you have to get rid of all the food (you wouldn't want to waste it. And you certainly don't want to bring it home).
18. Because you have so much other stuff to pack it really isn't possible to fit anything else into your parents' SUV. Like literally. You packed it like a pro, but you forgot to account for the people that have to sit in the car on the long drive home. Oops.
19. So you start packing early (like, way too early. Like unnecessarily early. Like probably in January.).
20. And live on just the necessities for the last month in your apartment (ramen and Netflix).
21. And instantly regret the decision.
22. But on the bright side, you only have the "big things" left, which you're sure your parents can help you move out.
23. And while it's difficult to say goodbye to the place you've called home for the past year …
24. … you're so ready to move on to bigger and better things.
25. Even if that is your parent's house …
26. … because at least they always have food!
27. Looking back on the experiences this past year …
28. … you can't help but feel ready to leave.
29. But you're definitely going to miss it as well …
30. … until next year when you have to do it all over again!
So there you have it — what it's like to approach the end of the year as told by "Friends."
It may only be April, but May is only a couple weeks away, and in the midst of all your finals and term papers that are taking up your day-to-day, take some time to appreciate these last few weeks while you can, because before you know it, it's going to be long gone, and you'll be missing it like crazy. For some of you, this is the end of the road on your college experience, and for others, this is the end of the beginning. But for all of you, this is the end of another year that you're going to look back on for years to come.
So enjoy these last few weeks of school, but more importantly, brace yourself for a fun, productive summer before you have to start all over again next year!
Happy (almost) summer everyone!
Discuss This Article
More Uloop Entertainment Articles
CLEMSON HOUSING LISTINGS
See all CLEMSON Housing Listings
GET TOP STORIES DELIVERED WEEKLY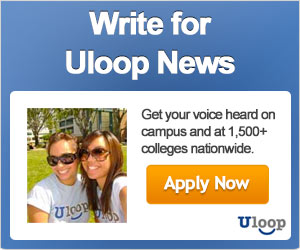 TOP COLLEGE NEWS