Post Classifieds
Top 7 Places to Travel Around the U.S. After Graduation
After four years of hard brain-breaking work, pulling all-nighters in your dorm, in the library, or at the coffee shop, reading, writing, studying, and even working at a part-time job or volunteering, you've made it and you deserve the ultimate post-grad vacation. You could go straight off to work or maybe return home with mom and dad for a year but to travel somewhere is a golden opportunity.
Remember what Aesop said: "Adventure is worthwhile."
Even if you're not that much of a traveler but need to take a break from your familiar surroundings and looking at the four walls of your cramped apartment, heading out to any of these seven places can be a respite for your soul before real life and work and responsibilities hit you in the face.
1. NEW ORLEANS
A super cool place that is not just for Mardi Gras celebrations. The eccentric city has emerged from a dramatic rebirth over the past decade and a half and introduced a wide and varied array of arts, culture, food, drink, and entertainment. You can take a guided tour if you like but strolling through the city is the best way to experience all it has to offer.
For foodies, the culinary scene is filled with color and culture including French, Cajun, and Creole-inspired dishes. There is never a shortage of places to grab an interesting cocktail or freshly brewed coffee or tea. Stroll through Garden District, picnic in Audubon Park, and visit Preservation Hall to hear soulful jazz music.
2. NIAGARA FALLS, NEW YORK
Straddling the border between Canada and the United States, if you've never been to Niagara Falls after graduation is a great time to go and relish in all its whirlwind beauty. It is one of those lovely destinations that you will want to put on your bucket list and check it off just as quickly. Looking at the Falls will make you want to extend your trip just a little bit longer.
If so, travel to the lesser-known Niagara Whirlpool and ride the Whirlpool Aero Car that travels above the whirlpool in an antique cable car hanging from cables. Then hop a bus for a brief ride to laugh the night away at the 9th Ward in Buffalo.
3. SEATTLE
The diversity and cool-headed nature of this city make up for its consistently unpleasant weather. But, (my personal favorite) is that it's home to some seriously awesome coffee. Beyond plenty of culture and art history, when the weather allows, exciting outdoor opportunities abound in the waters and in the mountains.
4. SANTA BARBARA
If you've been itching to go west for the longest while, but don't want to get caught in the Hollywood glam and paparazzi, then Santa Barbara might be the perfect place for you. This beach city is magical with great non-chain stores, shops, and restaurants including The French Press (a seriously amazing coffee and pastry shop).
Besides the beautiful beaches, Mission Santa Barbara is an exquisite feast of religious architecture. Shoreline Park deserves a laid-back walk-through or run-through if you're a jogger. Love nature? The Santa Barbara Botanic Garden features nearly 6 miles of native California plants including the Japanese tea garden.
5. MOUNT RUSHMORE
You learned about it in middle school history class; now, go and see it in all its glory. Nestled in Keystone, South Dakota, this massive mountainside sculpture depicting four former presidents of this great country can probably best be seen in May, September, and October (the site's least busiest month).
While there, see mountain goats and other animals, go on a guided tour with a ranger, walk through Grand View Terrace and Presidential Trail under a sea of 56 flags, view unique sculptures designed by Gutzon Borglum, and sample ice cream made popular by Thomas Jefferson.
6. GRAND CANYON
Almost everyone has visiting the Grand Canyon "someday" on their bucket list, and you can go ahead and scratch it off yours once you view this picturesque natural beauty. One of the best ways to see this massive expanse of gorges and river formations is to take a tour that goes all the way to the bottom.
Grand Canyon Village holds the best lookout points including Yavapai Point. Not a fan of camping but want to stay on site? Not a problem. But El Tovar Hotel and the Bright Angel Lodge can be pretty pricey. Stop at the Grand Canyon Railway Depot and pick up authentic Native American gifts at the Hopi House.
7. CHARLESTON, SOUTH CAROLINA
There's a reason Condé Nast Traveler readers named Charleston their number one favorite city to visit for five years straight. Its charm resides in its rich history, southern soul vibes, and celebrated culture and community. From historical tours and water fun, you will not run out of things to do in Charleston.
Take a Fort Sumter Tour where you will travel back in time to the site of where the Civil War started. Boat around Battery Park and Fort Moultrie. Take the Charleston Sole Walking Tours to see all the major attractions. Charleston's Waterfront Park is nothing short of amazing.
Robert Louis Stevenson said it best: "For my part, I travel not to go anywhere but to go. I travel for travel's sake. The great affair is to move."
Discuss This Article
More Uloop Entertainment Articles
CLEMSON HOUSING LISTINGS
See all CLEMSON Housing Listings
CLEMSON Student Travel Listings
GET TOP STORIES DELIVERED WEEKLY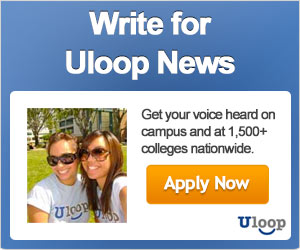 TOP COLLEGE NEWS