Post Classifieds
Double Tap Definitions
As women, we're automatically and naturally wired to be more nurturing than men. Science is science, and women have softer and more caring behaviors compared to men.
With these specific behaviors and actions as women and generation X, we tend to care about social media a little too much, almost in an obsessive way. While we should be focusing all of our energy on our education, family, friends, and passions, we slip and get lost in the world of social media and image or appearance.
With that being said, what does it really mean when a guy likes your social media post or picture?
"Did he like it because I'm wearing a swimsuit," turns into, "Do I look skinny enough?"
"He didn't like it because my guy friends are in the photo."
"Why did he like my friend's picture and not mine?"
Social media has turned women into insecure and selfishly absorbed human beings. Our positive, nurturing behaviors have been washed up by double tapping an edited photo.
If we invested as much time thinking of captions, changing filters, and editing our flaws as investing in other's well-being and lives, social media likes would have a new definition.
I'm not accusing men of our problems with social media and insecurities of likes; however, they feed into a large portion of our posting and desires of posting. The real question is do men contemplate over social media equivalently to women, and what is their definition of liking a picture?
For example, when you get a notification that your crush likes your latest picture, your world pauses, heart stops, and excitement runs through your entire body. On the other side, did he like your picture because he thinks you're cute, or just because it popped up on his timeline and liking pictures is just an everyday routine?
The status of likes has been worshiped to a new high in the female world. Girls are going above and beyond to take that one picture, and hope people like it, pulling hair out thinking of a perfect caption, and praying no one notices the edited and overly defined sculpted abs in your beach picture.
The pressure of social media has taken over everything; people can't even eat a meal without taking a picture and posting it. Moreover, a cute guy liking a picture soon enough leads to more desire to make that perfect picture so he'll like it again. Then you eventually distract yourself enough, staring at that one flaw you see, but no one else notices. Then follows the questioning of your own beauty, insecurities about posting the picture in general, and what is going through his head after liking your post or scrolling right past it.
Next time you post a picture of your food, beach bikini solo shot, or best friend birthday shout out, don't let his single like or scroll-through affect your behaviors or self-love.
Discuss This Article
More Uloop News Articles
CLEMSON HOUSING LISTINGS
See all CLEMSON Housing Listings
GET TOP STORIES DELIVERED WEEKLY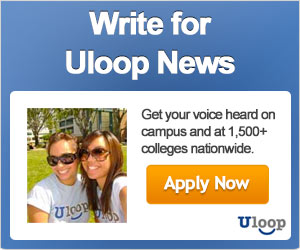 TOP COLLEGE NEWS