Post Classifieds
A Review of The Dark Knight Rises
Ah, The Dark Knight Rises, the third and final film of the Christopher Nolan trilogy that has redefined what a superhero movie can become. With all of the hype and anticipation following a near legendary predecessor, Nolan truly had his work cut out for him. That being said let's get down to business and "let the games begin!" (The fan-boy in me couldn't help it.)
The Dark Knight Rises shows us Gotham eight years after the events of The Dark Knight along with a slightly physically impaired Bruce Wayne (Christian Bale) now living as a recluse in the newly built Wayne Manor. The city of Gotham is reveling in "peace time" thanks to the Dent Act that has been passed following the Joker's exploits and the supposedly heroic efforts of Harvey Dent, putting a plethora of criminals behind bars. The streets are clean, people are safe, and the city no longer needs the caped crusader, giving Bruce Wayne even more reason to live as a hermit. But "there's a storm coming," as the sly and cunning Selina Kyle (Anne Hathaway) informs Mr. Wayne, this storm comes in the form of Bane (Tom Hardy), a conniving terrorist who looks to fill the void left following the death of Ra's al Ghul (Liam Neeson) in Batman Begins. But let's first look at Ms. Kyle.
When I first heard the news that Anne Hathaway had secured this role, I was disappointed. Sure, she's a great actress, but was she really going to be able to pull off Catwoman? I didn't think so. Then I remembered that I had the same feelings about Heath Ledger before the release of The Dark Knight. Just as with Ledger's performance, I was truly blown away by Hathaway. From the very first scenes of the film, Hathaway becomes the true embodiment of the Catwoman character. The seduction, the ability to change personas at the drop of a dime, and the cunning wit–it was all there. In fact, she was so remarkable that I was able to forget about the Halle Berry incident. In this film, however,  she is a cat burglar looking for a clean slate which leaves her at the mercy of anyone willing and able to provide it for her. This premise is what propels the film forward and eventually leads into what so many fans had been waiting for, the masked man Bane.
After watching the many trailers and TV spots, I am fairly certain that I'm not the only one who was so anxiously waiting for Bane to utter "…Mr. Wayne," as he prepares to go toe to toe with Batman. Bane is truly refreshing to anyone who has seen or heard of Batman & Robin. Despite this, I felt Nolan failed Bane in a sense. With the limited amount of screen time and dialogue, Bane unfairly has to compete with the now iconic performance of Heath Ledger. Also, at times, I did find Bane's voice very difficult to understand. The early scenes with Bane, especially his first scene on the plane, depict him as very frightening and leads up to what could have been a very promising role. Yet due to the lack of much of a back story, mainly due to an ending that unveils him to be less impressive and maniacal as he was before, Bane is left to be just another bad guy in a movie.
That being said, one of the film's biggest flaws would have to be the many storylines that seem to confuse or at least get in the way of the main plot. These storylines include both Alfred (Michael Caine) and Lucius Fox (Morgan Freeman) trying to bring Bruce Wayne and Batman back into the world, Commissioner Gordon (Gary Oldman) living in paranoia and extreme caution after his ordeal in the previous film, a young, heroic and very promising beat cop in John Blake (Joseph Gordon-Levitt) learning the ropes from Gordon and occasionally Batman, and the lovely Miranda Tate (Marion Cotillard) who serves as an escape for Bruce Wayne, as she tries to save Wayne Enterprises while retaining a great deal of mystery throughout the film.
And aRTs great of a film as this film is, it does contain a number of plot holes that take away from the potential to surpass or at least match the efforts of The Dark Knight. It almost seemed as if Nolan was just trying to put something together that looked impressive enough to please the audience and rid himself of the burden of finishing the trilogy in mind-blowing fashion. What we are left with is a film that starts slow with an incredibly dark tone and looks to be more while doing less. Don't get me wrong, this is a fantastic film, but with all that Nolan wants to do with it, he runs out of time and space to actually do it. All-in-all, I felt that this was a very admirable finale to a spectacular trilogy.
Discuss This Article
More Uloop Entertainment Articles
CLEMSON HOUSING LISTINGS
See all CLEMSON Housing Listings
GET TOP STORIES DELIVERED WEEKLY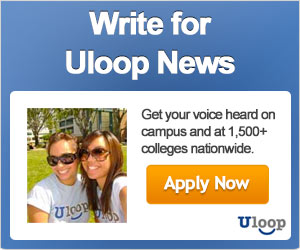 TOP COLLEGE NEWS