Post Classifieds
Buzz Words: Thought on Clemson's Upcoming Season (Part 1)
After the third day of preseason practices, head football coach Dabo Swinney said that over the summer, a guest speaker spoke to the football team and challenged each player to come up with one word to focus on during the upcoming football season. The players chose words that they felt placed an emphasis on areas they need to improve upon to continue the winning trend from last year's ACC Championship season. As a motivational tool, I see this as a very valuable asset for a younger team. Building off the idea of a "buzz word" for each player, I decided to create a "buzz word" that defines each week of the regular season. Here we go with the first half of the season, up to the week 7 bye.
Week 1- Auburn (Neutral Site): Precedent. Clemson fans have been looking forward to this game since halftime of the Discover Orange Bowl. This game will feature three new coordinators (Scott Loeffler and Brian Van Gorder for Auburn, Brent Venables for Clemson), and a Clemson offensive line with two returning starters. This game will set the precedent for the rest of Clemson's season; if they come out of Atlanta with a win, the rest of the season will look much more favorable.
Week 2- Ball State: Implementation. Whether Clemson wins or loses in Atlanta, it would be a safe bet that Chad Morris will try to stick to the Spread formation offense that he has turned into a formidable threat. In week two, against a weaker defense, Morris might open up the playbook and test out new plays and schemes, especially from the Pistol formation. We may also see defensive coordinator Brent Venables change up the defensive line in a game that should not be close.
Week 3- Furman: Return. The Furman game marks the return of AP All-American Sammy Watkins to the football field after a two-game suspension. Pitting Clemson's high-flying offense against a Southern Conference defense may throw Sammy into the Heisman race if he comes back with the intensity he showed last year.
Week 4- @ Florida State: Experience. This game is being slated as a showdown for the Atlantic Division Championship, and that is very likely to be the case. The thing to question in this game will be if Clemson's experienced offensive line will be able to stand up to Florida State's defensive line, arguably the deepest in the nation talent-wise, as well as one of the top defensive lines overall. Chad Morris' adoption of the Pistol formation should ease the pressure on the rookie offensive linemen.
Week 5- @ Boston College: Maturity. Boston College will be returning nine starters on both sides of the ball and should be more mature than the squad that came to Death Valley last year. Even with losing all-star linebacker Luke Kuechly, they will have a team that has had a year to brood on the 36-14 loss. The Tigers will need to stay alert after a testing game in Tallahassee.
Week 6- Georgia Tech: Fundamental. Georgia Tech's run-heavy offense can give defenses problems through an entire game, but it seems that the secret to stopping GT's attack is not strength, but fundamentals, and this means defenses that are fundamentally sound and have defenders with a clear understanding of their assignment. Clemson fans are eager to see if Brent Venables and his emphasis on linebackers during the spring will pay off at what should be an electrifying game in Death Valley.
Week 7- BYE: Recover. Unlike last year, the Tigers will get a bye halfway through their season instead of near the end. Last season, injury and fatigue played a major role in the slump near the end of the year, and nine straight games before the relief of a bye week was definitely a factor. This will be a good time for the team to get a week off to regroup, refocus, and prepare for the rest of their season.
In my next post, we'll go through the rest of the season and the single word to keep in mind for each game.
Until then, God bless, and Go Tigers!
Discuss This Article
More Uloop Sports Articles
CLEMSON HOUSING LISTINGS
See all CLEMSON Housing Listings
GET TOP STORIES DELIVERED WEEKLY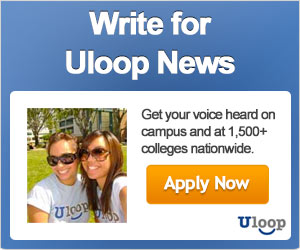 TOP COLLEGE NEWS