Post Classifieds
Augusta National: Not Just For Rich Men Anymore
In a dramatic reversal of tradition, the Augusta National Golf Club, the group which hosts the Masters Tournament every spring, has removed its "No Girls Allowed" sign from the club tree house. Founded in 1932, Augusta National has had a very strict policy of only allowing male members. With the addition of former Secretary of State Condoleezza Rice and business magnate Darla Moore, the club has taken two bold steps forward. Firstly, the club decided that golf is no longer simply a rich man's sport; women may participate in golf, provided they are adequately, obscenely rich. Secondly, to the consternation of many members, the club's secret handshake had to be altered to remove the "chest bump" finale. According to a document leaked by WikiLeaks founder Julian Assange from his asylum in Ecuador, the Augusta National Golf Club secret handshake previously involved a "…standard handshake, thumb war, knuckle touch, short Irish jig, Green Jacket twirl, and chest bump" (Augusta National Golf Club Secret Handbook, 78).
Photo courtesy of mirsasha via Flickr.com
"People often ask us what exactly we accomplish in the club meetings," Augusta National spokesperson, Cecil Ford Rockefeller said Friday. "The truth is, after our secret handshakes and cootie shots, we often have no time before we leave to let Orkin spray the tree house for termites. However, upon seeing that even Saudi Arabia decided to let women represent them [in the 2012 Olympics], we realized we must finally enter the 21st century. The addition of Condoleezza Rice and Darla Moore shows our dedication to advancing women's rights in the sports world, provided those women have the wealth to purchase them."
When asked about the leak of the club's secret handshake, Rockefeller had this to say:
"We take offense to terrorist-sympathizer Julian Assange leaking details of our secret handshake. For obvious reasons, the cherished chest bump finale did have to yield to a more lady-friendly action. However, the Irish jig has not been performed in the club secret handshake for almost two decades and indicates that Assange's copy is woefully out of date. We have our servants update the handbook once annually, but have ordered an emergency edit due to the addition of our female members."
An anonymous servant within the Augusta National Golf Club maintained that the newest edition of the handbook "had to be updated to change every instance of 'he' and 'his' to 'he or she' and 'his or hers,' respectively, among other things." He anticipated that this change alone would take 42 man hours.
Although the dust seems to have settled around Augusta National, the new demographic makeup of the club could spell trouble in the future. Rumors have surfaced that Rice finds the members' green jackets "hideous and impossible to match," while Moore apparently claimed that blazers are "unbecoming on slender frames." Look for more updates of the developments of the Augusta National Golf Club in this spring's edition of Golf Fashion.
Discuss This Article
More Uloop Sports Articles
CLEMSON HOUSING LISTINGS
See all CLEMSON Housing Listings
GET TOP STORIES DELIVERED WEEKLY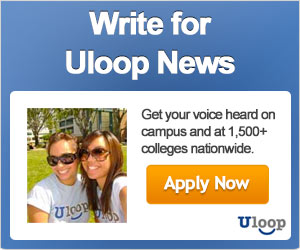 TOP COLLEGE NEWS