Post Classifieds
My 5-Minute Foray into Pinterest
I don't know what's come over me. This topic was suggested to me, I'm convinced, as a joke. Yet here I am, standing on the brink of the yawning abyss that is Pinterest, hovering hesitantly over the link to see if it will release perfumed poison or maybe brownies. The link seems rather innocuous. Will it know I'm male?
No brownies, but no poison either–just some arts and crafts, a few shoes, and a camouflage wedding cake with two deer heads on top. Aunt Bubba always said nothing says "love" like decapitated forest fauna.
I continue scrolling down the front page of Pinterest until buttermilk catches my eye. It was not Buttermilk, main character in the hit TV drama Two and a Half Percent, nor was it buttermilk as part of a recipe. The pinning guru who posted this lovely photo only captioned it with "buttermilk?" as though it were the timid plea for attention from a kid on her first day at Butter Churning University. Go BCU Mennonites!
Not deterred by redneck desserts or meek dairy posts, I soldiered on down the page. Everyone was attractive; I only encountered one picture of an overweight person, and I think she was pregnant. Not even "pregnant with twins" pregnant, but a healthy pregnant. The kind of pregnant that only gives me mild shivers instead of a full-blown panic attack.  The panic attacks resumed when I saw this:
Further research has taught me that the creature firmly taped to the wall is not a wanton spirit, but a female human relative of the girl on the floor. This behavior was apparently encouraged by the father because having your children adhere each other to the wall is the cheapest babysitter money can buy. Seriously, check out this guy's website:
http://www.boredpanda.com/creative-kids-photography-jason-lee/
The father, although unabashedly flaunting child abuse, is creative in the photos he takes. His wards are clearly suffering from severe cases of Stockholm Syndrome, but I consider this find to be the only positive thing to come from Pinterest so far.
Nearing the end of my "Five Minutes of Pin-Its," I've come to a conclusion. The tasteless tattoos, wedding photos, fashion advice, and eye candy on here serve as fillers between the food posts. Women really seem to love food. Straight men, heed my advice: Exploit that love, and never stop. Using Pinterest, you should be able to weasel your wife, girlfriend, or daughter by way of Stockholm Syndrome into cooking a meal for you at least once a week. And what's more, girls apparently don't want guys on Pinterest anyway. Fight the power and get a free meal out of it gentlemen; it's a win-win.
Discuss This Article
More Uloop Entertainment Articles
CLEMSON HOUSING LISTINGS
See all CLEMSON Housing Listings
GET TOP STORIES DELIVERED WEEKLY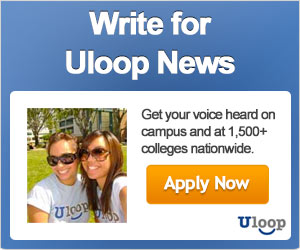 TOP COLLEGE NEWS