Post Classifieds
All I Want for Thanksgiving is You
I see it every year. As soon as Halloween is over, I find myself staring at Christmas trees, ornaments, and other festive decorations when I walk into almost any store, beginning on the first day of November. Christmas is one of my favorite holidays; however, it seems to always overshadow Thanksgiving. (You know, that holiday with the turkey?) Everyone thinks of presents and giving during the Christmas holiday. I'm not putting that off on greed, as I think a large part of it also has to do with the media's aversion to what Christmas is really about, yet that mindset brings more appeal than poor Thanksgiving. If you've never been one to really care about the turkey holiday, or you think it's not that important, then keep reading.
1. Its History. Like most recognized holidays in the United States, there is historical precedence behind celebrating it. The Pilgrims came over on the Mayflower in 1620, settling in Plymouth, Massachusetts. Due to a harsh winter that year, many died from the cold and from hunger. Nevertheless, they made friends with the Native Americans in the spring, who taught them how to grow corn and various other crops. As a notion of gratitude, the Pilgrims invited the Native Americans to a feast following their first harvest, which we acknowledge now as Thanksgiving. It wasn't until Abraham Lincoln declared it as a national holiday that we started celebrating it annually.
2. Family and Friends. We live in a fast-paced world of technology and always being on the go. The way we communicate on a daily basis has changed, as have our normal relationships with other people. In all the change and sometimes chaos, it's good to get with loved ones to talk about good times and to enjoy each other's company. Thanksgiving stresses spending time with family and friends, more so than Christmas, in my opinion. The people you consider friends and/or family are the ones who are there for you through thick and thin and serve as a support system.  Not to mention, they're also the ones that make life interesting!
3. Month of Thanks. Yes, November is considered the month of thanks, centering around Thanksgiving. Regardless of your situation, there is always something to be grateful for–even if it's just that the sun is still shining, or that it'll come up tomorrow. (An ode to you Annie fans.) Thinking back to our history, the Pilgrims were thankful for the Native Americans and their hospitality. Thanksgiving is rooted in gratitude, and celebrating it with your loved ones is an added blessing.
4. Food! I have to mention this because I don't know of anyone who doesn't like all that food. Turkey, dressing, cranberry sauce, pumpkin pie–the list is seemingly endless. Yet, I also think it is important to point out that if you are one of those individuals surrounded by massive amounts of sustenance, then you are even more blessed.
Thanksgiving and all that it represents makes a person realize (at least for me) that having access to all that food, my family, and friends that day is something to be grateful for. Not everyone has that. So why shouldn't we come together, celebrate our ancestors and those that came before us, and give thanks? Skipping straight to Christmas after Halloween is very unfortunate for our country because we are overlooking an important holiday–and reminder.
Discuss This Article
More Uloop Entertainment Articles
CLEMSON HOUSING LISTINGS
See all CLEMSON Housing Listings
GET TOP STORIES DELIVERED WEEKLY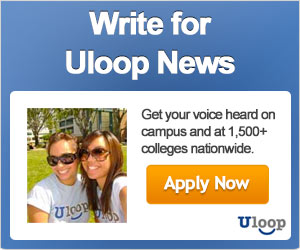 TOP COLLEGE NEWS