Post Classifieds
Lance Armstrong: A Bit Out of Touch
After years of intense speculation, cyclist Lance Armstrong has finally decided to come clean and fess up to what the world already knows: he's a cheater. The confession aired nationally on "Oprah's Next Chapter," and what transpired was nothing less than the epitome of disgrace and selfishness.
From the beginning to the end of the two-part interview, Armstrong emits an air of intense narcissism and cockiness that should not be expected from a fallen idol attempting to reclaim his honor. Throughout the interview, he is to be seen as being almost satisfied with the fact that his doping operation was successful for so long. He throws a smile here and there when he's reminded of the success of his operation, and he vehemently despises the suggestion of any wrongdoing. He draws pleasure from realizing that he and his team "ran the most sophisticated doping program ever," and his only regrets were to be found in him being caught.
The amount of coverage that this incident has garnered will no doubt bring about harsh consequences for the "infamous" athlete. Endorsements are to be lost, and money will no doubt be harder to find. All "big money" scenarios will most likely come by way of speeches and public appearances. Heck, maybe even a movie or two if he agrees to sign off on them. J.J. Abrams does appear to have one in the works (Cycle of Lies: The Fall of Lance Armstrong), though it's unclear if Armstrong will profit from it.
In the wake of this incident, public opinion has been pretty universal. Lance Armstrong's confession and "apology" have not been well received, and certainly won't be completely accepted in the near future, and that's logical. It's commonly not well received when international sports icons, and poster-boys for the fight to overcome cancer, turn out to be sophisticated drug peddlers with personality complexes.
I can't say that Lance deserves any pity. His confession seems to be a desperate attempt to gain leniency from the U.S.A.D.A. in hopes to have his permanent ban from sports lifted. I'm somewhat disappointed that Lance didn't care to express the significance of how his actions impacted so many people. I understand that doping is extremely prevalent in the sport of cycling, and many will continue to do it, but that doesn't make it acceptable. And someone who has benefited so significantly from its unfair advantages like Armstrong (who claims that no honest cyclist could win seven Tour De France's in a row without doing it) owes a greater apology than this. He made an excess of over one hundred million dollars, and was crowned the champion of his sport seven times on the back of a highly successful lie, stripping away the dreams of much more deserving athletes.
The only way I see Lance regaining his dignity is if he makes an honest, legitimate effort to completely aid the authorities in this snowball of a scandal. It's his responsibility to become an activist against this sort of behavior in sports. He can revitalize his image by reminding the youth, especially in this day and age, that cheating is immoral and counterproductive to success. Sport and competition are partaken in hopes of athletes demonstrating honesty, braveness, and integrity towards reaching a goal. Said goals become insignificant when unfair advantages are taken to achieve them. If we continue to follow this path of moral subjugation, we won't have any goals worth achieving.
Discuss This Article
More Uloop Sports Articles
CLEMSON HOUSING LISTINGS
See all CLEMSON Housing Listings
GET TOP STORIES DELIVERED WEEKLY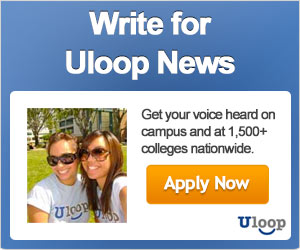 TOP 5 NEWS ARTICLES