Post Classifieds
RIP George Jones, Country Music Legend Dies at 81
CLEMSON, April 26, 2013– Country legend George Jones, of "He Stopped Loving Her Today" fame, has died at the age of 81. The famed singer whom battled alcohol and drug addiction throughout his life, passed away this morning in a Nashville hospital. He was admitted on the 18th as a result of  fever and irregular blood pressure.
The famous "He Stopped Loving Her Today" ballad tells the tale of a man who loves a women he can no longer be with. His love only ends when he ultimately dies. This song ironically paralleled his love life with ex-wife Tammy Wynette— famous for her song "Stand by Your Man".
Jones, a steadfast critic of "modern-day" country music, had an illustrious career selling millions of albums and eventually landing in the Country Music Hall of Fame. He used his beautiful voice to recount stories of his on life, most of them being about sadness and despair. His alcoholism, which often caused him to miss shows, earned him the nickname "No-Show Jones." And his musical body of content reflects the pain he felt during his binges on alcohol and cocaine.
"Fans heard in those songs the echoes of a life in which success and excess battled for decades. Mr. Jones bought, sold and traded dozens of houses and hundreds of cars; he earned millions of dollars and lost much of it to drug use, mismanagement and divorce settlements. Through it all, he kept touring and recording, singing mournful songs that continued to ring true (The New York Times)."
He was loved for his sense of humor. When his second wife, Shirley, tired of his drunkenness, hid his car keys so he couldn't drive to the liquor store, Jones instead took the lawnmower to make the eight mile drive from his home to a store in Beaumont, Texas.
Jones stated that a 1999 car crash, fueled by alcohol, that almost ended his life, lead to his decision to sober up and leave the lifestyle behind.
His dedication to country music earned him the respect of notable peers. He performed with the likes of Willie Nelson, Johnny Cash, and Charlie Daniels, as well as bringing his old school country sound to modern day audiences alongside Garth Brooks, and Alan Jackson.
Thought by many as the "greatest country singer of all time," Jones will certainly be missed. His raw vocals and outlaw persona bordered on the genuine mystique that shrouded country music during the time of Jennings, Kristofferson, and Cash. A void has opened the country music community that will never again be filled. His song "Who's Gonna Fill Their Shoes" somberly ponders what music would be like when the old legends like Robbins, Nelson, and Cash die. Would anyone be able fill their shoes? Now we're left to ask the same question of Jones. However, I think we already know the answer.
Jones was survived by his wife, Nancy Sepulvado, and four children. Certainly his music and legacy will live on forever. RIP Mr. Jones.
Discuss This Article
More Uloop Entertainment Articles
CLEMSON HOUSING LISTINGS
See all CLEMSON Housing Listings
GET TOP STORIES DELIVERED WEEKLY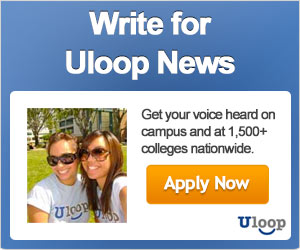 TOP COLLEGE NEWS