Becky E. - Patient, knowledgeable Math Tutor/Teacher since 1996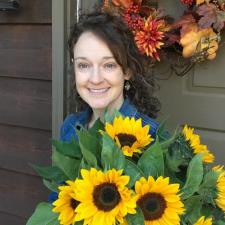 $35 / hr
Townville, SC
5 miles Travel Radius

In-person + Online
I have a BS in Mathematics Education and have SC Teacher Certification in Math (7th-12th). My experience includes tutoring since 1996 and teaching for 6 years in the classroom. I love teaching Algebra! I believe in making the subject interesting by making it understandable. I have taught all levels of Algebra from Pre-Algebra to College Algebra. Algebra is my specialty, but I am glad to help with other subjects. I am happy to remediate where necessary, review skills, or "pre-teach" less...
Reviews
Becky tutored my daughter in college algebra. She is an excellent tutor. Despite my daughter's disability, she has dyscalculia, (which makes learning and retaining math very difficult for her) she was able to pass her class, YAY. Becky was kind, patient, and very flexible. She also took an interest in how she was doing. I would recommend Becky. If you have a child who needs a tutor, try Becky, you will not be disappointed.
- Sharon F. from Evans, GA
Becky is fabulous --- so caring and concerned. Willing to go the extra mile for her students. Becky is eager to reach out to teacher or counselor in order to understand class dynamics, course objectives and prepare the student not only for topics not previously understood, but upcoming assignments/tests, also.
- Diane B. from Clarkesville, GA
She is very knowledgeable in Algebra. She breaks it down so you can grasp the concepts completely. I am very pleased as a parent of a child who was struggling in math.
- Tammie B. from Carnesville, GA
Great tutor! Very patient and knowledgeable. She helped my daughter with linear system! Cant wait for our next session. Thanks again!!
- Kishami J. from Clayton, NC
Becky has been a God send for my daughter!! She is a wonderful teacher and we could not be more pleased. Becky is patient and has given my daughter confidence in her ability to do her work! Again, thank you Becky E. Look forward to more sessions soon!
- Bobbi C. from Clarkesville, GA
Becky is very knowledgeable and personable. She helped my daughter with Algebra 1 and taught my daughter in a way she could absorb easily. I would highly recommend Becky to anyone and give her 10 stars out of 5!
- Patti D. from Pickens, SC
Becky helped me pass my test. She explained things in a way that I understand how to do the problems better.
- Caroline M. from Porter, TX
Thanks to Becky, I was able to simplify my math problems. Mrs. Becky was not only very encouraging, but was focused on teaching me the techniques for understanding mathematics. I look forward to finishing my final semester with Mrs. Becky. I highly recommend her for any student, who like me; needs that extra hands on guidance.
- Shannon S. from Baldwin, GA
Search More Tutors in the Clemson Area